High-Performance Diallers can Revolutionise a Business.
Optimise outbound performance with PCXCom's advanced predictive dialler. Increase revenue and improve profitability through higher customer contact rates, and extraordinary productivity gains of up to 300% from manual dialling.
The PCXCom predictive dialler function is often the single biggest productivity driver introduced into organisations. Moreover, the PCXCom predictive dialler is the dialler of choice for many industry sectors, due largely to its sophistication in presenting agents with live 'pick-up' calls only – efficiently vetting non-productive calls such as; busy, disconnected numbers, no-answers, faxes & answering machines. As a result, the predictive dialler has the capability of increasing agent 'speak-time' to around 45-50 minutes every hour – meaning agents consistently spend around 80% of their time on the phone either acquiring new customers, and/or retaining or cross-selling to your client base.
Client Acquisition
Progressive organisations in the new business paradigm seek to use the predictive dialler function with greater finesse. In order to do so however, only a sophisticated predictive dialler function such as PCXCom's is an imperative. Moreover, the PCXCom predictive dialler function meets the necessary criteria; in that it has fully blended and OmniChannel communication capability. As a result, the PCXCom predictive dialler function is fully equipped to efficiently manage both outbound and inbound sales activity, across multiple channels such as; Voice, SMS, Email, Web and Social Media.
Furthermore,  the PCXCom predictive dialler is inherently designed for high-performance business applications, and therefore it stands to reason that it has significantly greater potency than many other predictive diallers. In short, its ability to interact across multiple communication channels in real-time means that you have greater propensity to both create sales opportunities and indeed attend sales leads ahead of your competitors.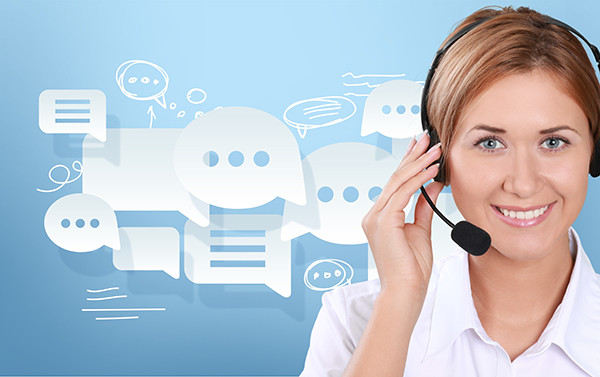 Client Retention
The 80/20 Rule or the Pareto Principle is as relevant in today's highly competitive environment as ever. Companies increasingly use PCXCom predictive diallers to not only solicit the marketplace for new business, but to secure client bases; and indeed cross-sell. Moreover, the PCXCom predictive dialler enables organisations to contact thousands of customers in an efficient, effective, methodical and strategic manner. The predictive dialler also facilitates multi-channel communications via the OmniChannel platform, such as; Voice, SMS, Email, Web and Social Media.
Dialling Efficiency
User Interface aesthetics aside, the architectural design of a predictive dialler is, in effect, the engine that drives both dialling capability and operational flexibility. Not dissimilar to the engine of a car, some brands are better than others – and perform accordingly. Moreover, the PCXCom predictive dialler has a pedigree, having been design and built for Australian conditions; in that it is a robust, yet agile predictive dialler system that has been built at a corporate level for clients with hundreds of seats; and can therefore be easily scaled up or down to suit any size call centre.
The quality back-end design of the predictive dialler is business critical on several levels;
Scalability – Unlimited & unrestricted number of agents logging into system from multiple locations
Flexibility – ability to make operational changes without effecting campaign performance ie;

Interchangeable Dialling modes
Customisable Scripts
Customisable Wrap-ups
Agent Status – dynamic login of outbound, inbound & blended
Agent Dynamic Logins to different campaigns / skills
Telecommunications – any number of lines & allocation
Multi-Channel Communications
Dynamic Answering Machine Detection – turned Off or On | with recorded messages or live agent

Reduced Running Costs
Innovation – ability to continuously upgrade software
CRM Integration
Support – expertise in servicing systems built by PCXCom & not re-badged Open Sourced software.
Effective Contact Data Management
The PCXCom predictive dialler is significantly more than an efficient dialling mechanism. Firstly, the superior processing and management of contact data increases optimises customer contact rates to the level you'd expect from a quality dialling back-end. Secondly, call outcomes are also optimised through highly effective data processes and business practices.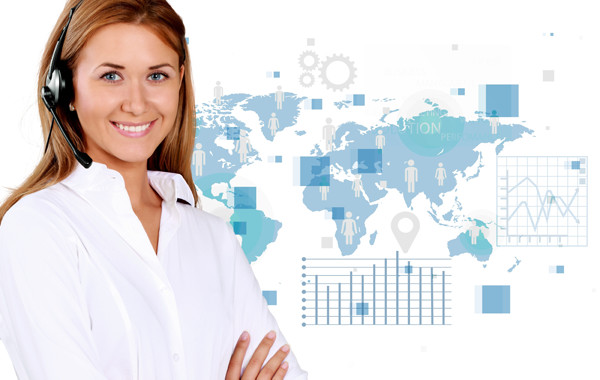 Customer Interaction Management (CIM)
The CIM tracking tool of the PCXCom predictive dialler function optimises campaign performance, via effective use of contact data and easy reference of customer history by call centre agents. Moreover, the CIM function facilitates the  creation of robust, highly qualified prospect databases; improving the effectiveness of the sales effort; and indeed shortening the sales-cycle.
Importantly, as the status of each prospect/client changes with on-going interactions, contact databases can be enhanced and segmented to reflect changes made throughout the different stages of the sales cycle ie; from raw prospects to highly qualified leads with 'intent to buy or re-purchase'. Lists can also be generated using filters such as; geographics, demographics and psychographics.
Flexible Dialling Modes
The PCXCom predictive dialler has three interchangeable and dynamic dialler modes, plus; a 'click to call' function and manual dialling. Supervisors can change the dialler mode from one mode to another without interrupting a campaign, nor detrimentally effecting campaign performance. For instance, a Supervisor may initially opt to use the 'Predictive' mode to intuitively determine the next available agent, but shift to 'Power' mode during the lunch period when there are fewer agents.
Predictive – A sophisticated algorithm predicts availability of free agents.
Power – 'Agent Ready' for calls. Agents instruct the system that they are ready for another call.
Preview / Progressive – 'Agent Review' – often used for high value calls when agents need to prepare for calls.
Click to Call – Agent clicks next phone number to call.
Manual – Internal and external calls made via agent handsets or softphones.
Answering Machine & VoiceMail Detection
Sophisticated Answering Machine Detection (AMD) is the mark of a quality predictive dialler. Importantly, AMD is significantly ore than a 'nice to have function', it is in fact, a critical element in gaining productivity by vetting answering machines and voicemails.
Quality AMD also enables businesses to adopting smart business practices with three options available to deal with non-productive answering machine and voicemail calls; 1) 'system hang-up', whereby calls are not passed onto agents 2) customised or generic automated messages, and 3) customised messages by agents. Moreover, Supervisors can elect to have the AMD function either switched on or off to suit the dynamics of the different stages or type of campaigns.
PCXCom AMD function will not only improve call centre  productivity, it also reduces the operating costs in telecommunications – not having to pay for the full length of calls that are answered by an answering machines or voicemails.
Abandonment Rate
PCXCom's superior predictive dialler technology enables Supervisors to apply acceptable outbound abandonment rates with an easy to use setting in the Supervisor screen. Nonetheless, in a relatively small market as in Australia, zero abandonment is often considered the acceptable setting.
Appointment Setting / Seminar Attendance
The predictive dialler function comes with an Appointment Setting and Seminar Management Module that effectively manages the dynamics of appointment setting and seminars. For companies making appointments or running seminars, the module will change the way you do business; in that your focus will be on filling the diaries of your field staff; as against working around their availability.
CRM Integration
PCXCom call centre systems and cloud services are compatible and can be integrated with any modern CRM software; including; Salesforce, Netsuite, Microsoft Dynamics, Sugar, ORO, ZOHO and others; via either an API or alternatively by 'single click' access.
PCXCom also has significant expertise in several sectors, such as 'collections', fundraising and market research. As a result, our call centre technology has been integrated with various CRM software such as; Wincollect, Debtcol, Collect!, Mercantile, ThankQ, Donman, iMIS, IBM SPSS and various in-house software developed by our clients.
Agent Self-Management & Compliance
A differentiator of the PCXCom predictive dialler is its dynamic agent interface, which incorporates functions such as;
Customisable Scripting
Dial File pollination of relevant data to scripts ie; Name, Account Number, amount owed etc
Customisable FAQ
Customisable & Unlimited Wrap-Up codes
Agent Performance V's Group Performance Graph
Simple & Complex data collection with; Drop-Downs; Radio Buttons & Free Text options
PCI DSS Compliance mechanism
Choose a Dialler that best 'fits' for your business
Regardless of whether you're a start-up business, or an established business wanting to replace or upgrade ageing technology, PCXCom has a selection of Cloud-based and On-Premise predictive diallers that have the capacity to meet both your immediate and long-term business strategies.
There are three versions of PCXCom Call Centre systems in order to cater for different stages of a business, ie; start-up, growth, consolidation or maturity; Express, Business and Enterprise'. All three versions of the call centre systems are available as either a Cloud service or as an On-Premise system.
Regardless of the version you adopt, PCXCom call centre systems all operate on a common technology platform, and therefore transitioning from one version to another is a seamless process with no operational downtime; as is the case for clients waning to transition from Cloud to On-Premise systems (or visa versa).
Express Dialler
Get started with the cost-effective, 'Express' predictive dialler, designed for smaller organisations wanting to get an immediate edge over their competitors.
Business
The feature rich, 'Business' version of the PCXCom predictive dialler incorporates the OmniChannel platform in order to facilitate communication across multiple channels. Core functions include; Inbound Call Management ACD & IVR, Predictive Dialler, Call Recording, Live Call Monitoring & Integrated, multi-channel communications. Likewise, CRM integration is a standard feature.
Enterprise
'Enterprise' is highly sophisticated predictive dialler that has been specifically designed to cater for the complexity of large call centres. The Enterprise predictive dialler can also incorporate the highly flexible, scalable and robust PCXCom OmniChannel platform. Core functions include; Predictive Dialler, Inbound Call Management ACD & IVR,  Call Recording, Live Call Monitoring & Integrated Cross-Channel Communications. Enterprise also boasts in the vicinity of 200 functions, including Data Analytics, Speech Recognition and Workforce Management.
Operational Transparency – Quality Reporting
In both graphical and statistical displays, Supervisors and Management alike will have absolute transparency of Contact Centre operations via the Supervisor screen, Contact Centre APP, and Wallboards;
Real-Time & Historical Performance Management reports
Real-Time & Historical Contact Centre Performance reports
Call Recording & Live Call Monitoring
Data Analytics
Remote VPN & Smart Device access to Management Reports, Contact Centre Reports and Call Recording & Live Call Monitoring
PCXCom systems have four access levels of reporting;
Senior Management | KPI Performance Screen &
Contact Centre | Performance Management WallBoard Display
Supervisor & Team Leader | Supervisor Screen – Performance Management, KPI & System Performance plus the PCXCom Smart Device APP
Agent | Self Performance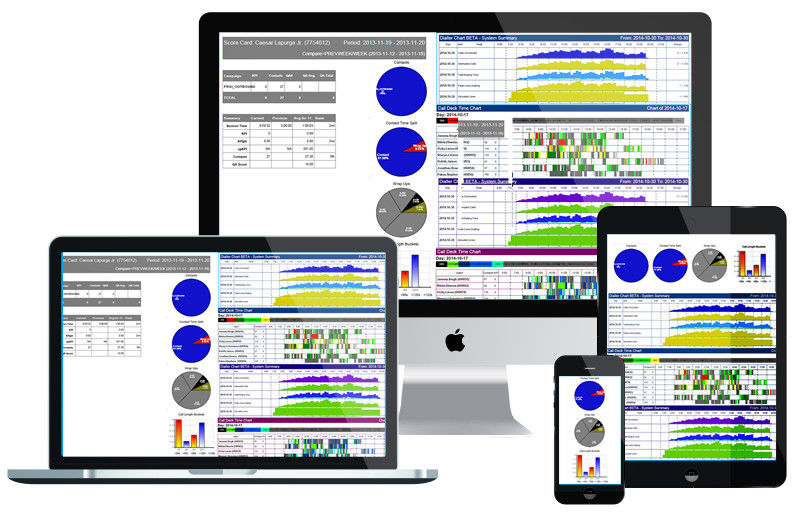 The PCXCom Dialler will change the way you do business
Given the complexity of predictive dialler technology, its important to choose a technology partner that has developed its own software from the ground up, and a partner that has a proven track record in operating and managing systems in large call centres that have hundreds of seats. This is an important litmus test, as only robust, reliable and quality systems can operate in such an environment. Regardless of the size of your operation, reliability is paramount, therefore PCXCom is a trusted business partner.
Arm yourself with the right information in selecting a quality predictive dialler – and indeed, find out why it is important to make 'quality' a key selection criteria in your decision making process. Download: Selecting a Quality Dialler