Drive Business Performance with Quality On-Premise Systems.
Gain Competitive Advantage – Increase Productivity & Reduce Costs
Regardless of whether you're a start-up, or an established business wanting to replace or upgrade dated technology, PCXCom On-Premise call centre systems have the capacity to meet both your immediate and long-term business strategies.
3 Versions of On-Premise Contact Centre
There are three versions of PCXCom Call Centre systems; Express, Business and Enterprise. The versions cater for the different stages and hence requirements of businesses ie; start-up, growth, consolidation or maturity. As all versions operate on a common technology platform, transitioning from one to another is a seamless process with no operational downtime; as is the case for clients wanting to transition from Cloud to On-Premise call centre systems, or visa versa.
Dialler Express
Get started with the cost-effective, Express predictive dialler system, designed for call centres with 10 agents or less. Drive your business to the next level and gain marketshare from competitors through high-performance sales activity and productivity gains of up to 300%.
Having gained marketshare, the Dialler Express can be easily scaled-up to accommodate expansion, and/or an upgrade to the 'Business' version without any operational downtime.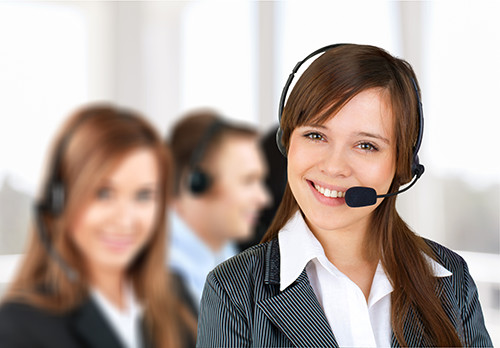 Contact Centre – Business
The feature rich Business version of PCXCom call centre systems can be installed from the outset with full capability, or alternatively installed with only the functions initially needed. Additional functionality can be installed at a later date with immediacy via remote access. Core functions include; Inbound Call Management ACD & IVR, Predictive Dialler, Call Recording, Live Call Monitoring, & Integrated Multi-Channel Communications. Likewise, CRM Integration is a standard feature.
Contact Centre – Enterprise
The PCXCom OmniChannel platform also delivers game changing technology in this regard, with Enterprise systems are designed to cater for the complexity and high demands of large contact centres; that more often than not, require integrated Unified Communications (UC) capability and High Availability (HA) infrastructure. Core functions include; Inbound Call Management ACD & IVR, Predictive Dialler, Call Recording, Live Call Monitoring, OmniChannel Communications and CRM integration. Moreover, 'Contact Centre Enterprise' boasts in the vicinity of 200 functions, including Data Analytics, Speech Recognition and Workforce Management.
Multi-site Configurations
'Business' and 'Enterprise' IP-based systems can be configured as single sites or alternatively across multiple sites in Australia or across the globe. Likewise, virtualised infrastructure can be configured at a data centre of choice. In addition, agents can operate from remote locations, including @home – with full transparency of activity available via the Supervisor screen and smart phone APP.
Outsourced Call Centres can also operate on the same PCXCom platform and hence both live and historical reporting is readily available for management to view via the Supervisor screen and smart phone APP.
Future Proof – Continuous Software Upgrades
Regardless of what version of PCXCom call centre technology you use, our software is continuously upgraded on a regular and scheduled basis – meaning, our clients future proof their businesses and gain competitive advantage with the ongoing benefit of contemporary technology. Likewise, our clients eliminate the need for expensive upgrades and/or replacement technology.
CRM Integration
PCXCom call centre systems and cloud services are compatible and can be integrated with any modern CRM software; including; Salesforce, Netsuite, Microsoft Dynamics, Sugar, ORO, ZOHO and others; via either an API or alternatively by 'single click' access.
System Implementation
Albeit meticulous project management is a prerequisite to installing PCXCom On-Premise call centre systems, the technology is unlike many comparable systems, in that it is a relatively quick process, as much of the implementation work is conducted off-site; and hence our clients experience no operational downtime in cutting over from incumbent technologies.
Moreover, PCXCom has considerable expertise in transitioning both midsize and large, complex sites to its platform from incumbent technologies – adopting either a transformational or incremental implementation. Nonetheless, risk mitigation is business critical; and therefore PCXCom incorporates thorough planning, project management and testing throughout the implementation process.
Price Models
PCXCom On-Premise call centre systems are available as either a subscription OpEx price model; or as a 'perpetual' (one-off payment) license model. Equipment leases can be depreciated over a period of time; or alternatively, take advantage of 100% tax deductibility of an Operating lease. PCXCom also has bundled price models that appeal to many organisations.
Transition from the Cloud to On-Premise
For many of our clients, it makes initial sense to begin using PCXCom Cloud services for their inherent immediacy and OpEx price model benefits. Nonetheless, as a business grows, an On-Premise, CapEx model is often a consideration. Importantly, the transition from one platform to another is a seamless exercise with no operational down time.
Operational Transparency – Quality Reporting
Across the spectrum, your organisation will have absolute operational transparency via;
Real-Time & Historical Performance Management reports
Real-Time & Historical Contact Centre Performance reports
Call Recording & Live Call Monitoring
Data Analytics
Remote VPN & Smart Device access to Management Reports, Contact Centre Reports and Call Recording & Live Call Monitoring
 PCXCom systems have four access levels of reporting;
Senior Management | KPI Performance Screen &
Contact Centre | Performance Management WallBoard Display
Supervisor & Team Leader | Supervisor Screen – Performance Management, KPI & System Performance plus the PCXCom Smart Device APP
Agent | Self Performance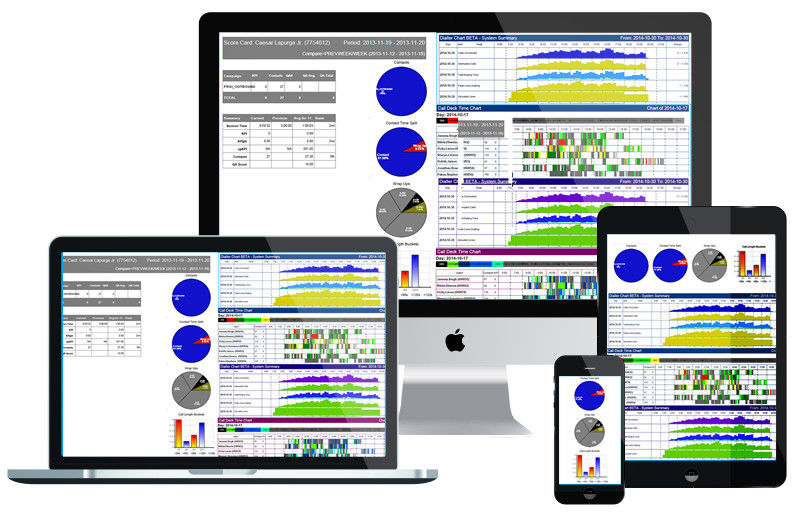 Cost Centre Reporting
The PCXCom OmniChannel platform captures business critical information for generating commercial reports that can allocate costs to campaigns/accounts/agents.
On-Premise Systems or Cloud Services
PCXCom has a comprehensive range of On-Premise call centre systems and Cloud services to suit any size business. Agnostic in our approach, our recommendations are based on business requirements – from both a commercial and technical perspective. Therefore, you can take comfort in the fact that we neither have our 'head in the Cloud', nor have a predisposition for On-Premise systems. Our recommendations are therefore based on what makes most sense for your business. Download: Cloud vs On-Premise