News from the Big Chair
PCXCom recognises that quality outcomes are a prerequisite to technology investment. More that sustained competitive advantage is a key driver in adopting advanced technology. The Big Chair brings to the reader both a commercial operational perspective of customer contact technology.
To view all posts by the Big chair, head over to his page
here
.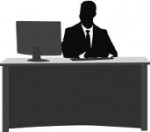 News from the Tech Desk
Hear from our senior technical staff about our latest product releases and an insight into likely future technology in the customer contact technology space.
For all the posts submitted by IT Desk, go
here
to view more.