Quality Survey Management.
PCXCom call centre systems cater for both small and large scale market research and surveys. For instance, the system has capability to collect data for simple qualification surveys used extensively by the financial services sector; or alternatively, to conduct comprehensive market research.
Flexible Data Collection Methods
Multiple field options can be used to best suit the relevance questions, and indeed reduce participation time in conducting a survey. Fields can be set-up as; drop-boxes, radio buttons and free text, with branch scripting facilitating prompts to the next question based on positive or negative responses from participants.
CRM Integration
PCXCom call centre systems and cloud services are compatible and can be integrated with any modern CRM software; including; Salesforce, Netsuite, Microsoft Dynamics, Sugar, ORO, ZOHO and others; via either an API or alternatively by 'single click' access. Likewise, PCXCom call centre technology is compatible and can be fully integrated with IBM SPSS SurveyCraft and Data Collection software.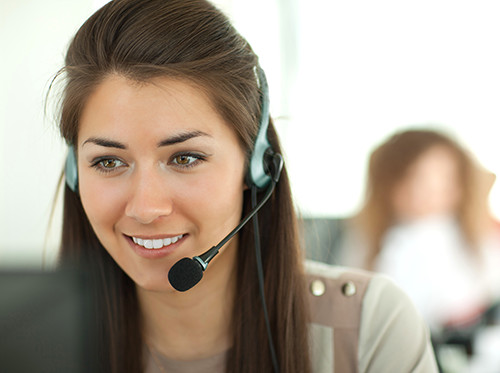 Customer Interaction Management (CIM)
The CIM tracking tool of the PCXCom predictive dialler is designed to optimise campaign performance, via effective use of contact data and easy reference of customer history by agents. Moreover, the CIM function facilitates the creation of robust, highly qualified prospect databases; improving the effectiveness of the sales effort; and indeed shortening the sales-cycle. Importantly, as the status of each prospect/client changes with on-going interactions, your contact databases can be enhanced and segmented to reflect changes made throughout the different stages of the sales cycle ie; raw prospects to highly qualified leads with intent to buy or re-purchase. Lists can also be generated using filters such as; geographics, demographics and psychographics.
Predictive Dialler
Optimise the number of surveys achieved each hour via PCXCom's advanced predictive dialler function. Moreover, increase revenue and improve profitability through higher contact rates and extraordinary productivity gains of up to 300% from manual dialling.
The predictive dialler function is often the single biggest productivity driver introduced into organisations – presenting agents with live 'pick-up' calls only – efficiently vetting non-productive calls such as; busy, disconnected numbers, no-answers, faxes & answering machines. As a result, the predictive dialler has the capability of increasing agent 'speak-time' to around 45-50 minutes every hour –meaning agents consistently spend around 80% of their time on the phone either conducting surveys or soliciting people to participate.
Call Recording
In addition to the predictive dialler function, Call Recording is widely used for quality control and compliance. Nonetheless, what sets quality call recording systems aside from others, is the sophistication of its search window. The PCXCom Call Recording function enables Supervisors to search, retrieve, play and distribute voice files in a highly efficient manner.
Recording Selection
Call recordings are linked to agent, client and campaign data, and retrievable via multiple search fields in the Supervisor screen ie; Date, CLI/Phone Numbers, Phone Number, Account Number, Marked Calls, Channel, Call Duration, Agent and Wrap-Up.
Call Recording Play-Back
Play call recordings over your LAN via a web browser with; multiple channel playback; skip silence (adjustable thresholds); last call, loop and variable speed replay; and ability to add notes to calls. Call recordings can be played-back at anytime by Supervisors or your QA team. In addition, MP3 files can be emailed as required.
Change Management
The operational flexibility of PCXCom call centre technology facilitates supervisor level, dynamic change management ie; queue routing, predictive dialler settings,  IVR's, campaign scripts, wrap-ups and FAQ's.
Data Management
Data can be easily exported from the PCXCom call centre system at the completion of each campaign, or alternatively in real-time. Likewise, produce outcome reports based on relevant wrap-ups such as 'completed surveys' for your QA team to then confirm the accuracy of outcomes upon review of call recordings.