Quality Customer Contact Products.
Future-proof your organisation with PCXCom's range of advanced Call Centre and Office products; available as either On-Premise  systems or Cloud services. We'd like to think that choosing PCXCom is more than a choice in technology, its engagement in a long-term business partnership with a highly successful and reputable organisation with Australian DNA. PCXCom's innovative call centre and office technology is designed to firstly meet your immediate business requirements, and secondly, as a result of our continuous software upgrades, you are able to meet the challenges of an increasingly changing business environment.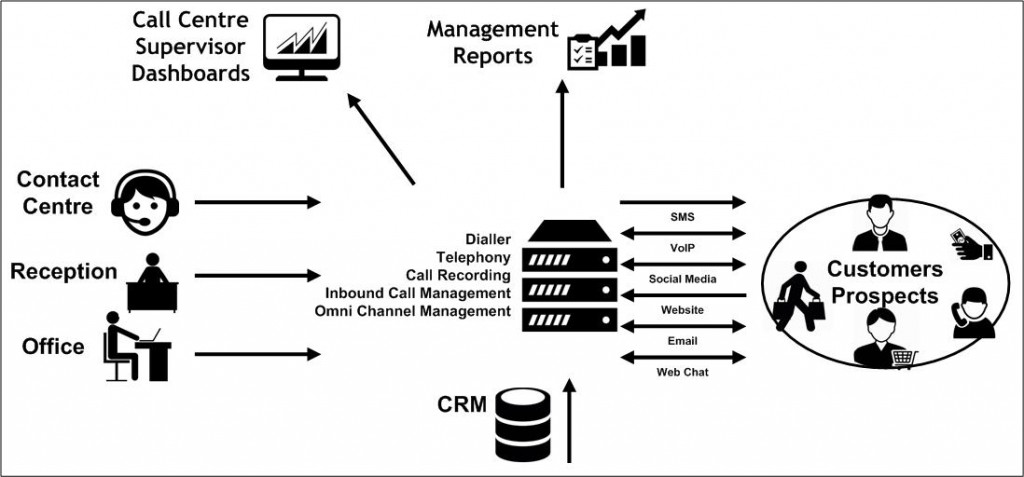 Contact/Call Centres Products
PCXCom call centre IP based technology is inherently faster, and more efficient than many contemporary systems. Moreover, the intuitive capability of the PCXCom OmniChannel platform gives organisations the edge over rivals in an increasingly sophisticated and competitive marketplace. Likewise, the OmniChannel platform optimises call centre performance through its capability of developing highly efficient business practices. In other words, you can map your business processes with PCXCom technology in order to communicate in an integrated manner across multiple channels; and provide meaningful information to management at all levels; whilst promoting best practice principles and continuous improvement throughout.
Outbound Call Centre and Dialling Products
Inbound Call Centre and ACD Products
Office Systems
PCXCom has a range of Cloud-based IP PBX services, to cater for medium to large size offices. The Cloud services cater for either single or multiple sites – and can be accessed from remote locations. Likewise, the OmniChannel Communications platform is increasingly used in an office environment. The range includes Office Express, Office Business & Office Enterprise.
OmniChannel Communications Products
Organisations gain end-to-end transparency of the 'customer journey' via the OmniChannel platform. As a result, greater rapport and customer satisfaction can be achieved in the process. Likewise, the enhanced functionality of the Omnichannel platform provides a more personalised approach across the different touchpoints of a 'customer's journey', as well as greater capacity to respond with immediacy via multiple channels ie; Voice, SMS, Email, Voice Broadcasting, Web-Chat, Click to Call, IVR, Social Media and websites.
As illustrated below, the OmniChannel platform facilitates a rich dialog between the Customer and Agent via the OmniChannel Loop, whereby Customer Experience (CX) is one of relevance that meets exceptions in a timely manner. Likewise, Agents in your call centre have greater protencity to deliver quality outcomes as a result of relevance, consistency timeliness; the User Experience (UX). Furthermore, Management (MX) have control of operations via the agility, flexibility and scalability of the OmniChannel platform; in addition to gaining operational transparency through quality reporting, call recording and live call monitoring. Ultimately, the Business Experience (BX) is one of; revenue gains, cost reduction, improve profitability and competitive advantage.