Cloud Contact Centre Services drive business performance.
Gain competitive advantage in an increasingly sophisticated and competitive marketplace with PCXCom Cloud Call Centre services. Regardless of whether you business is a start-up, or an established business wanting to replace or upgrade dated technology, our Cloud Call Centre services have the capacity to meet both your immediate and long-term business strategies.
3 Versions of Cloud Contact Centre
There are three versions of the Cloud Call Centre; Express, Business and Enterprise (CCaaS). The different versions  cater for the different stages and hence requirements of a business ie; start-up, growth, consolidation or maturity.
Virtual Call Centre – Express
Get started with the Express Virtual Call Centre – an entry-point Cloud service with both inbound ACD & IVR and outbound predictive dialler capability. Drive your business to the next level with high activity sales, and productivity gains of up to 300%. Moreover, take control of the sales process with quality reporting and contact data management.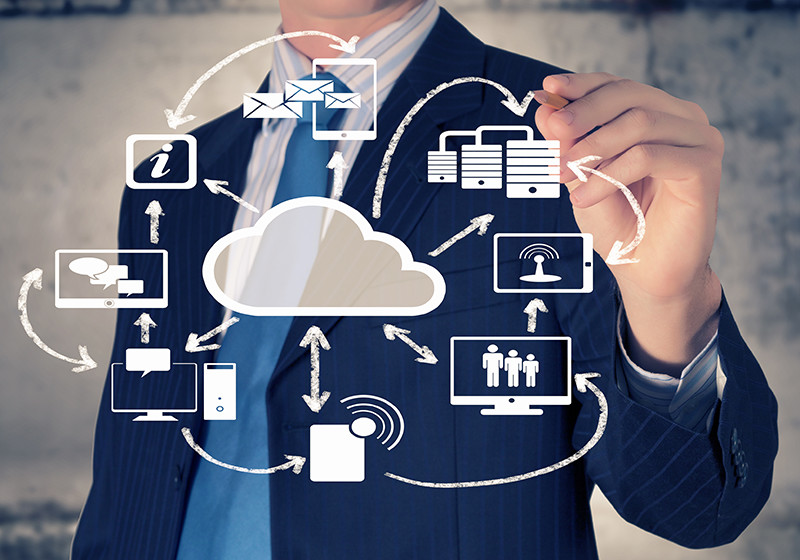 Virtual Call Centre – Business
The Business Virtual Call Centre has greater functionality and scalability than 'Express', in order to cater for larger call centres that require significant capability and flexibility. Core functions include; Inbound Call Management ACD & IVR, Predictive Dialler, Call Recording, Live Call Monitoring & Integrated Cross-Channel Communications.
Cloud Enterprise – Contact Centre as a Service (CCaaS)
Contact Centre as a Service (CCaaS) is a sophisticated, fully virtualised, private cloud that caters for the high -end demands of large call  centres needing to operate with substantial flexibility and scalability. As Unified Communications (UC) is often a business critical component for larger operations, CCaaS also incorporates the PCXCom OmniChannel platform to deliver integrated multi-channel communications.
Core functions include; Inbound Call Management ACD & IVR, Predictive Dialler, Call Recording, Live Call Monitoring & Integrated Cross-Channel Communications. Moreover, CCaaS boasts around 200 functions, including Data Analytics, Automated Speech Recognition (ASR) and Workforce Management (WFM).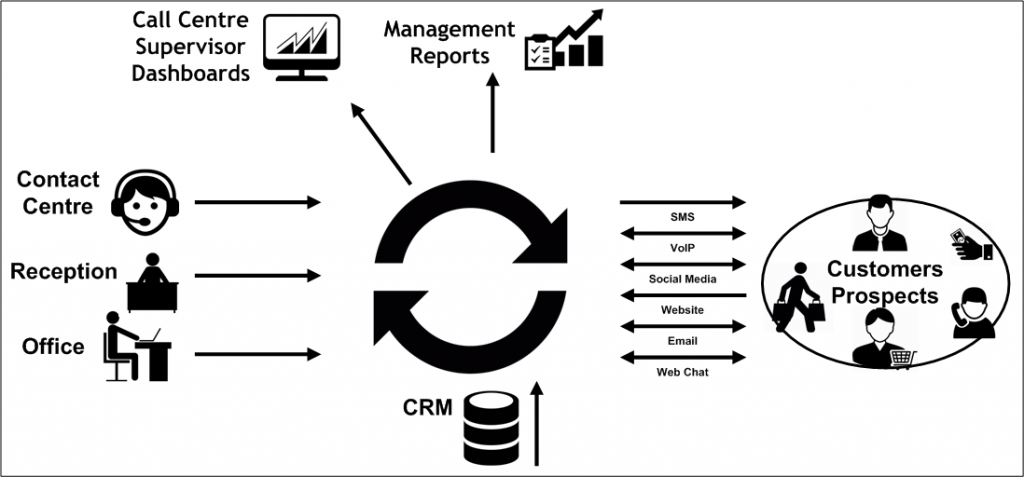 | Cloud | Business Size | IP PBX | Inbound | Dialler | Call Recording | CRM Integration | Call Monitoring | Multi Channel | Omni Channel | Data Analytics | |
| --- | --- | --- | --- | --- | --- | --- | --- | --- | --- | --- | --- |
| Express | Up to 10 Agents | | | | | | | | | | |
| Business | 1-100 Agents | | | | | | | | | | |
| CCaaS | 100+ Agents | | | | | | | | | | |
Global Distribution & Multi-site Configurations
PCXCom Cloud Call Centre services can be configured as a single site, or alternatively as multiple sites throughout Australia and across the globe, via access to our global, virtualised infrastructure. In addition, agents can operate from another location including @home – with full transparency of call centre activity available via the Supervisor screen and smart phone APP. Outsourced Call Centres can also operate on the same account, and hence their activity is readily available via the Supervisor screen and Smart phone APP.
Scale-up Operations with Immediacy
Operations can be quickly scale-up to meet requirements with our Cloud Call Centre services – and without the need for a capital outlay. Agents gain immediate access to the cloud service by simply logging into the Agent screen – with the 'pay-as-you-go' price model billing only those agents logged into the Cloud Call Centre service – either charged by the hour or by the month. In other words, you are only charged for the number of agents that actually use the service each month.
Business Continuity
PCXCom Cloud Call Centre services are located across data centres in Australia; in addition to strategic global locations for our overseas clients. Data centres are N+1 facilities with UPS & Diesel Generator back-up, multiple telephony back-ups, Dual Power, Hot Swap Raid, Dual Networks, Multi Network Servers, Network Redundancy and Multi Site Access.
Continuous Software Upgrades
PCXCom Cloud Contact Centre software is continuously upgraded on a regular and scheduled basis – meaning, our clients future proof their businesses and gain competitive advantage with the ongoing benefit of using contemporary technology. Likewise, our clients eliminate the need for expensive upgrades and/or replacement of technology into the future.
CRM Integration
PCXCom call centre systems and cloud services are compatible and can be integrated with any modern CRM software; including; Salesforce, Netsuite, Microsoft Dynamics, Sugar, ORO, ZOHO and others; via either an API or alternatively by 'single click' access.
PCXCom also has significant expertise in several sectors, such as 'collections', fundraising and market research. As a result, our call centre technology has been integrated with various CRM software such as; Wincollect, Debtcol, Collect!, Mercantile, ThankQ, Donman, iMIS, IBM SPSS and various in-house software developed by our clients.
Disaster Recovery
PCXCom Cloud services can be used as a back-up / fail-over for Disaster Recovery & Business Continuity Plans for both On-Premise or Cloud services.
Call Overflow
PCXCom Cloud services can be configured to your existing PBX as a live overflow of calls during peak periods.
Operational Transparency – Quality Reporting
Across the spectrum, your organisation will have absolute operational transparency via;
Real-Time & Historical Performance Management reports
Real-Time & Historical Contact Centre Performance reports
Call Recording & Live Call Monitoring
Data Analytics
Remote VPN & Smart Device access to Management Reports, Contact Centre Reports and Call Recording & Live Call Monitoring
Four access levels of reporting;
Senior Management | KPI Performance Screen & Cost Centre Reports
Contact Centre | Performance Management WallBoard Display
Supervisor & Team Leader | Supervisor Screen – Performance Management, KPI & System Performance plus the PCXCom Smart Device APP
Agent | Self Performance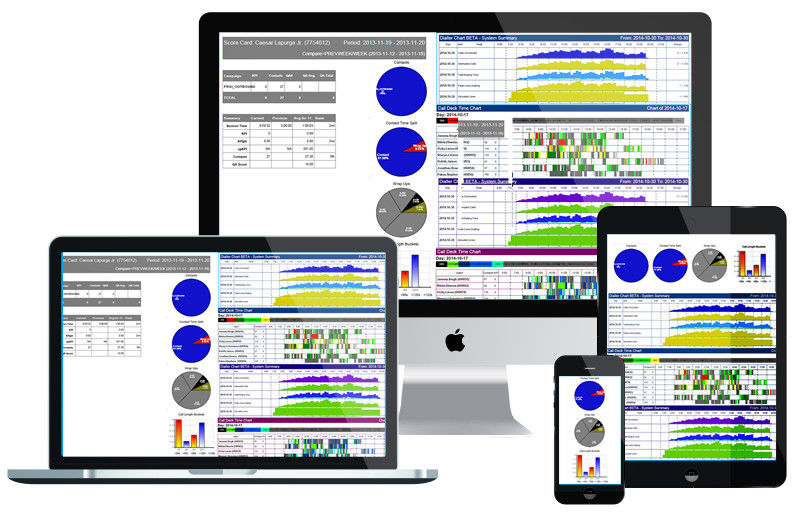 24 Hour Service Activation
Getting Started is as easy as 1,2,3.
Our three step activation process can have you up and running within 24 hours for both the Express & Business Virtual Contact Centres.
Activation of CCaaS is also a relatively quick process, however, like any Enterprise solution, CCaaS incorporates planning not required with the of the other cloud services. Therefore, project management and comprehensive testing is carried-out prior to the 'Go-Live'. Moreover, PCXCom has considerable expertise in transitioning both midsize and large sites (in both size and operational complexity) to its platform from incumbent technologies, by adopting either a transformational or incremental implementation.
Virtual Auto Attendant
The PCXCom Virtual Auto Attendant efficiently manages inbound phone calls, directing calls to the appropriate place, or alternatively handling calls without human intervention ie; payment gateways or recorded messages. Customers phoning 1300 numbers are greeted by customised prompts as either a standard IVR with DTMF requests ie; "push 1 to talk to Customer Service etc, or Speech Recognition ie; "to verify your account details, please tell me your account number" – or it can be configured with a combination of both.
The service comes complete with a VPN, 1300 numbers, a management screen to make changes to queues, and the capacity to segment billing to different accounts.
Transition to the Cloud from On-Premise systems.
PCXCom Cloud Call Centre services allow businesses to replace ageing, On-Premise technology with a single communication platform for both the Call Centre and Office. Likewise, the scalability and agility of PCXCom Cloud services is increasingly popular in a highly competitive marketplace. Nonetheless, in transitioning to the Cloud, risk mitigation is business critical; hence PCXCom incorporates thorough planning, project management and testing throughout the transition process.
Transition from the Cloud to On-Premise
It initially makes sense for many of our clients to begin using PCXCom Cloud Call Centre services for its immediacy, and OpEx price model. Nonetheless, as businesses grow, an On-Premise, CapEx model is often a consideration. Importantly, the transition from one platform to another is a seamless exercise with no operational down time.
Price Models
OpEx price models are available across the range of Cloud Call Centre services, as either a 'Pay-As-You-Go Usage' model, or alternatively as a 'Subscription' model.
Choosing the right Cloud Contact Centre service
Like many things, on face value it can be difficult to differentiate one cloud call centre solution over another. In determining the merits of the PCXCom Cloud Call Centre service, we stand by our reputation for producing quality and reliable call centre technology for the past 15 years experience, and hence as the developer of our own products, we guarantee quality service levels, and equally important, we make no false claims that we can't meet that relatively new entrants to the ICT space may fall victim to.
Service Up-Time Guarantee
Choosing the technology for your call centre is a business critical decision, and therefore PCXCom ticks all the critical boxes ahead of price;
| | | | | | |
| --- | --- | --- | --- | --- | --- |
| | 99.9% Uptime Guarantee | | Local Infrastructure & Redundancy | | Quality Technology for all Businesses |
| | Reliability | | Experience | | Highly Skilled |
| | Local Service Desk | | Local Research & Development | | Cost Effective |
Cloud Services or On-Premise Systems
PCXCom has a comprehensive range of Cloud Contact Centre services and On-Premise systems to suit any size business. Agnostic in our approach, our recommendations are based on business requirements of our clients, from both a commercial and technical perspective. As a result, you can take comfort in that we neither have our 'head in the Cloud', nor have a predisposition for On-Premise systems. Our recommendations are therefore based on what makes most sense for your business.