Quality Engagement & Customer Service Excellence.
OmniChannel – Integrated Multi-Channel Communication
Engage with customers in the most relevant, timely and efficient means with PCXCom call centre technology. Moreover, develop sustained competitive advantage via the OmniChannel platform – an advanced, call centre communications platform that not only facilitates dynamic customer engagement across multiple channels, it does so in an intuitive and integrated manner, across; Voice, SMS, Email, Voice Broadcasting, Web-Chat, Click-to-Call, IVR, Social Media and your website.
Gain capability to respond with immediacy to both existing customers and new sales opportunities across multiple channels via the PCXCom OmniChannel platform. Moreover, gain end-to-end transparency of the 'customer journey', and thereby build customer loyalty and satisfaction with a more personalised approach across the different touchpoints of a customer's journey – whereby enhanced relationships ultimately have a positive effect on top-line and bottom-line performance.
Inbound Contact Management
The sophisticated PCXCom Inbound Contact Management function manages high volume inbound queues across multiple campaigns, including web-enquiry priority. Moreover, communication is available across multiple channels, and in a Fully Blended environment, with skills-based routing directing customers to the most appropriate agents, based on individual and/or group skill levels of particular products, and/or ability to respond via different channels ie; Voice, SMS, Web, Email etc. Core components include; Automatic Call Distribution (ACD); Interactive Voice Response (IVR) and Automated Speech Recognition (ASR). Download: Effective Inbound Call Management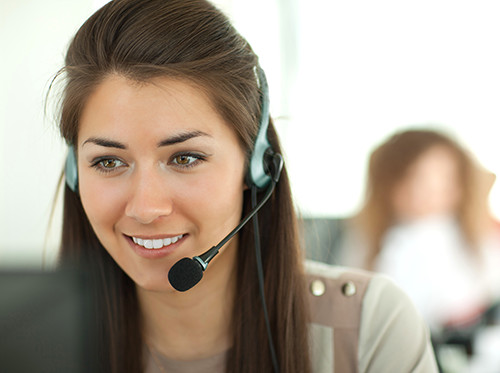 Proactive Follow-up
Whether agents operate in a fully blended environment or outbound only, the advanced settings of the PCXCom predictive dialler function enables businesses to respond to customers with immediacy. The predictive dialler can also be utilised to prioritise web enquiries, and indeed automate or schedule customer call-backs. Client contact lists can also be created from either your CRM or from within the predictive dialler database to provide quality follow-up with customers – with a complete audit trail of contact attempts.
Customer Facing Engagement
Progressive organisations in the new business paradigm are changing the way technology is being used – in pursuit of service excellence. Customer engagement can be achieved to unprecedented levels across the multiple communication channels through the PCXCom OmniChannel platform ie; Voice, SMS, Email, Voice Broadcasting, Web-Chat, Click to Call, IVR, Social Media and your website.
Furthermore, as PCXCom technology is inherently designed around business performance, it is a 'stand-out' choice amongst its contemporaries – with capacity providing the capability to attend to sales leads ahead of your competitors.
Client Retention
The Pareto Principle; 80/20 Rule, is none more apparent than in today's highly competitive environment. Increasingly, companies use PCXCom call centre technology, such as the predictive dialler function to secure their client-base, and in addition capitalise on cross-sell and up-sell opportunities, whilst mitigating the risk of competitor activity and potential churn of your client base.
Mobility
Smart devices have changed the way we communicate with each other forever! As a result, PCXCom call centre technology caters for the increasing mobility of consumers and the associated communication methods. Moreover, the PCXCom OmniChannel platform provides businesses with the capability to communicate with customers across multiple channels ie; Voice, SMS, Email, Voice Broadcasting, Web-Chat, Click-to-Call, IVR, Social Media and websites.
Flexibility & Scalability
In an increasingly competitive environment, adoption of highly flexible and scalable technology is rapidly becoming a business critical imperative. The flexibility of PCXCom call centre technology equips organisations with the capability to adequately deal with the ebbs and flows of day to day business activities, and indeed, the capacity to deliver customer service excellence.
Virtual Auto Attendant
The Cloud-based, Virtual Auto Attendant efficiently manages inbound phone calls, to either direct calls to the appropriate place, or alternatively handle calls without human intervention ie; payment gateways or recorded messages. Customers phoning a 1300 number are greeted by customised prompts as either a standard IVR with DTMF requests ie; "push 1 to talk to Customer Service etc, or Speech Recognition ie; "to verify your account details, please tell me your account number" – or it can be configured as a combination of both.
The service comes complete with a VPN, 1300 numbers, a management screen to make changes to queues, and the capacity to segment billing to different accounts.