Intelligent Contact Centre Technology for complex environments.
Operational Control | Flexibility | Scalability | Transparency
PCXCom technology is an ideal platform for complex call centres environments such as bureaus with multiple clients. Moreover,  PCXCom  gives call centre bureaus the capability to optimise performance through highly efficient business practices. In other words, map your business processes with PCXCom technology in order to communicate in an integrated manner across multiple channels; and most importantly, provide meaningful information to management at all levels.
Inbound | Outbound | Fully Blended
PCXCom call centre technology provides outsource companies with capability to run complex inbound, outbound and fully blended campaigns. Likewise, agents can operate across multiple campaigns (inbound and/or outbound), with specific scripts, FAQ, skills based routing, and comprehensive reporting. Functions include;  Automatic Call Distribution (ACD); Interactive Voice Response (IVR); Automated Speech Recognition (ASR); Predictive Dialler, OmniChannel Communications and Call Recording.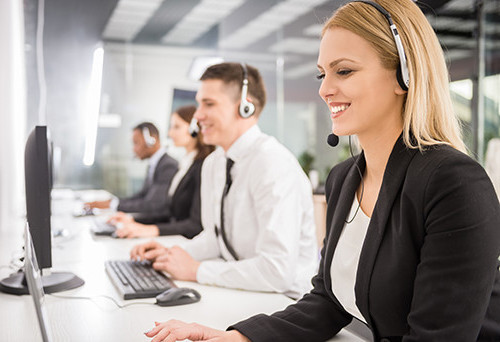 On-Premise Systems or Cloud CCaaS
PCXCom has a comprehensive range of Cloud services and On-Premise systems to suit any size call centre bureau. Agnostic in our approach to on-premise or cloud, we make recommendations based on business requirements, from both a commercial and technical perspective. Download: Cloud vs On-Premise
OmniChannel Communications
Advanced multi-channel & Integrated Unified Communications
Gain sustained competitive advantage by engaging with customers in the most relevant, timely and efficient means. The PCXCom OmniChannel is an advanced, call centre communications platform that not only facilitates customer engagement through multiple channels, it does so in an intuitive and integrated manner. For instance, customer interaction can take effect across; Voice, SMS, Email, Voice Broadcasting, Web-Chat, Click-to-Call, IVR, Social Media and Websites.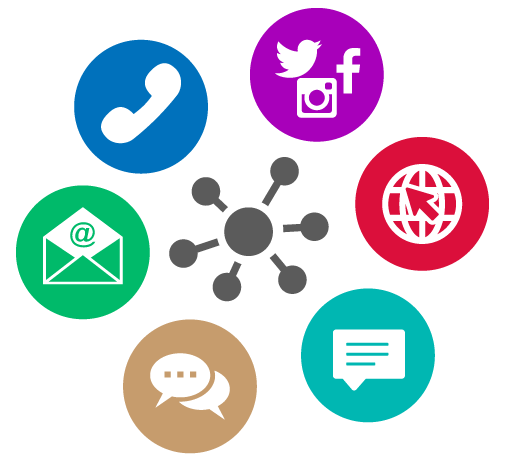 PCXCom OmniChannel has the capability to respond with immediacy to customers, and indeed to sales leads generated from marketing activities. Moreover, gain end-to-end transparency of the 'customer journey' with your organisation, and thereby build customer loyalty and satisfaction in the process. Likewise, the increased capability of the PCXCom Omnichannel platform enables a more personalised approach across the touch points of a customer's journey.
Mobility
Smart devices have changed the way we communicate with each other forever! As a result, PCXCom call centre technology caters for the increasing mobility of consumers and the associated communication methods. Moreover, the PCXCom OmniChannel platform provides businesses with the capability to communicate with customers across multiple channels.
Immediate Response to Web Enquiries
PCXCom call centre technology will give your operation the capability of responding to web enquiries on behalf of clients in a prompt and highly efficient manner. Likewise, web enquiries can be prioritised for an immediate response by the next available agent.
Change Management
The operational flexibility of PCXCom call centre technology facilitates supervisor level dynamic change management ie; queue routing, predictive dialler settings,  IVR's, campaign scripts, wrap-ups and FAQ's.
Data Management
Data can be easily exported from the PCXCom call centre system at the completion of each campaign, or alternatively in real-time. Likewise, produce outcome reports based on relevant wrap-ups such as 'completed surveys' for your QA team to then confirm the accuracy of outcomes upon review of call recordings.
Workforce Management (WFM)
Improve service levels and reduce staffing costs by closely matching staffing levels to workload with accurate forecasts, and intelligent real-time monitoring and reporting with Workforce Management (WFM) software. Likewise, increase the quality and speed of service, the efficiency of your staffing schedules and lower operational cost and reducing wage expenses. Key functions include; Rostering; Timesheets; Intraday; Scheduling; Workforce Performance; provides Download: 'Quality WFM'
Operational Transparency – Quality Reporting
In both graphical and statistical displays, Supervisors and Management alike will have absolute transparency of Contact Centre operations via the Supervisor screen, Call Centre APP, and Wallboards;
Real-Time & Historical Performance Management reports
Real-Time & Historical Contact Centre Performance reports
Call Recording & Live Call Monitoring
Data Analytics
Remote VPN & Smart Device access to Management Reports, Call Centre Reports and Call Recording & Live Call Monitoring
PCXCom systems have four access levels of reporting;
Senior Management | KPI Performance Screen
Contact Centre | Performance Management Wallboard Display
Supervisor & Team Leader | Supervisor Screen – Performance Management, KPI & System Performance plus the PCXCom Smart Device APP
Agent | Self Performance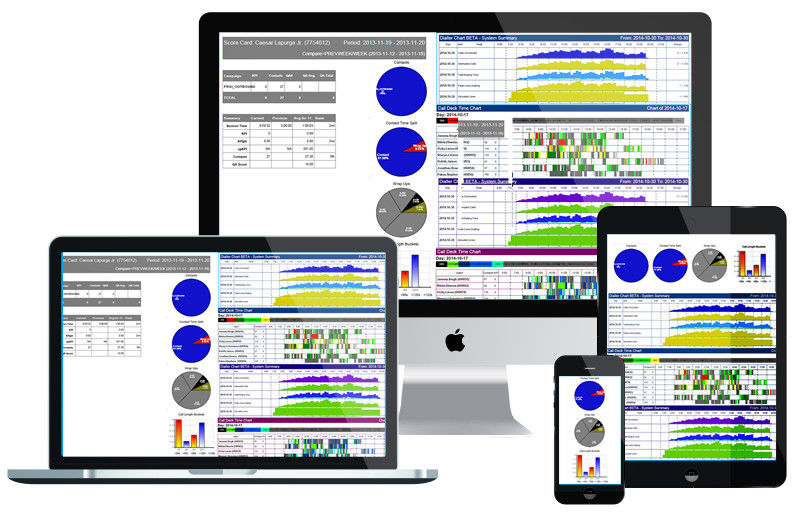 Wallboard Display
Operational performance is on public display with the customisable and modulated PCXCom wallboard. Determine the matrix best suited for a particular day or campaign ie; multiple KPI's; queue wait-time, team performance etc.
CRM Integration
PCXCom call centre systems and cloud services are compatible and can be integrated with any modern CRM software; including; Salesforce, Netsuite, Microsoft Dynamics, Sugar, ORO, ZOHO and others; via either an API or alternatively by 'single click' access.