Extraordinary Community Engagement.
Local | State | Federal | Political Parties
Engage with constituents in the most relevant, timely and efficient means with PCXCom. Suitable for all levels of government; Local, State & Federal, and in addition, political parties, the PCXCom OmniChannel is an advanced, call centre and digital communications platform, that not only facilitates dynamic engagement across multiple channels, it does so in an intuitive and integrated manner.
Furthermore, the flexibility and agility of PCXCom technology equips government and political parties with the capability to deal with the ebbs and flows of day to day activities, as well as peaks during elections and in crisis situations.
Contact Centres
Government entities have the capacity to meet the challenges of constant change with PCXCom call centre technology. Moreover, the intuitive capabilities of the OmniChannel communication platform provides government entities with increased capability to communicate with relevance, and in a timely and accurate manner across multiple channels. Core components of PCXCom call centre technology includes; Predictive Dialler; Automatic Call Distribution (ACD); Interactive Voice Response (IVR); Automated Speech Recognition (ASR); IP PBX; Call Recording; and OmniChannel Communications Manager.
OmniChannel Communications
Organisations gain end-to-end transparency of the 'customer journey' via the OmniChannel platform. As a result, greater rapport and customer satisfaction can be achieved in the process. Likewise, the enhanced functionality of the Omnichannel platform provides a more personalised approach across the different touchpoints of a 'customer's journey', as well as greater capacity to respond with immediacy via multiple channels ie; Voice, SMS, Email, Voice Broadcasting, Web-Chat, Click to Call, IVR, Social Media and websites.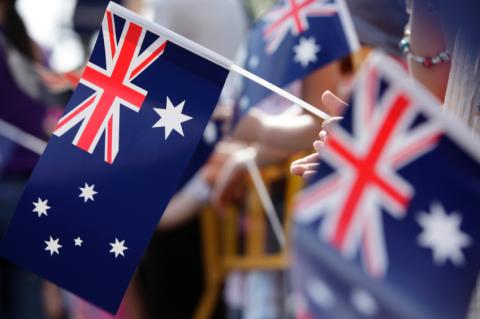 Inbound | Outbound | Fully Blended
Government entities efficiently manage high volume inbound, outbound and fully blended campaigns with PCXCom call centre technology. Likewise, agents can operate across multiple campaigns (inbound and/or outbound), with specific scripts and FAQ. Moreover, the sophisticated ACD and IVR functions incorporate skills-based routing to direct callers to the most appropriate agents, based on individual and/or group skill levels of particular department or services, and capability to respond via different communication channels ie; Voice, SMS, email etc.
High volume outbound activities are best managed by the highly sophisticated predictive dialler function of the PCXCom platform; which can incorporate multi-conferencing, warm transfers, automated T&C's, verbal agreement recording, and PCI DSS compliant credit card transactions if required for different applications.
Field Staff & Contractors
Managing the complexities of field staff and contractors is easily managed through a CRM and PCXCom call centre technology. As call centre staff manage schedules through a CRM, integration with the OmniChannel platform, enables effective interactions between your call centre agents with field staff, contractors, suppliers and the general public via multiple communication channels such as Voice, SMS, web, email etc.
Emergency Services
In the event of an emergency, the OmniChannel communications platform provides a range of communication channels such as SMS and Voice Broadcasting to issue alerts and updates of situations. Likewise, functions such as; an Auto Attendant, IVR's and ACD Inbound Call Management functions of the OmniChannel platform can be effectively used,to handle both the day to day activity, crisis situations, whereby the flexible of the OmniChannel platform facilitates rapid response change management which is a mandatory requirement in emergency operations. For instance, Emergency Hotlines can be configured by staff with immediacy with consideration of Disaster Recovery plans. Emergency alerts and updates via SMS and/or Voice Broadcasting can also be deployed with immediacy through the OmniChannel platform – providing a complete communication audit trail.
Notification Services
Notification services are generated through the OmniChannel platform as both on-premise and cloud-based services. The services are typically used for one of three applications; Reminders; Field Staff communication; and Emergency Alerts. Importantly, the OmniChannel platform is a robust, highly flexible and scalable platform that caters for  high volume messaging with significant spikes.
Both SMS and Voice Broadcasting is available as communication channels, incorporating rapid response change management capabilities in order to activate messages with immediacy. Importantly, a complete audit trail of communications is a standard function.
Political Parties
Political parties take full advantage of the extensive capabilities of the OmniChannel platform. In addition to the day to day office administration, PCXCom call centre technology is used to gain support, feedback and donations. The predictive dialler and voice broadcasting functions in particular are highly effective in contacting large numbers of constituents and party members to lobby support for a particular cause, or polling at election time.
Robo calling, town hall conference meetings, and to a lesser extent SMS, are increasingly popular with political parties at election time, as they enable parties to communicate to a large number of constituents in a personal manner, and with immediacy.
Accounts Receivable
Reduce your Debtor Day KPI with the comprehensive functionality of PCXCom call centre systems. Moreover, manage your Accounts Receivable (AR) process with greater efficiency and effectiveness by utlising the multiple communication channels available through the OmniChannel platform, in addition to the AR module. Core functions of the AR module include; Predictive Dialler, Click-to-Dial, Call Recording, Call Monitoring, Scripts & FAQ, PCI DSS compliant Credit Card payments, and Payment Gateways with either your merchant bank or with companies such as Eway, Paypal and EziDebit.
Websites
Optimise the performance of your website with PCXCom functions such as; Click-to-Call, Web-Chat and Online Lead Priority. These enhanced communication channels are effectively managed  through the OmniChannel platform, with agents in your call centre or office dealing with online enquiries as a priority.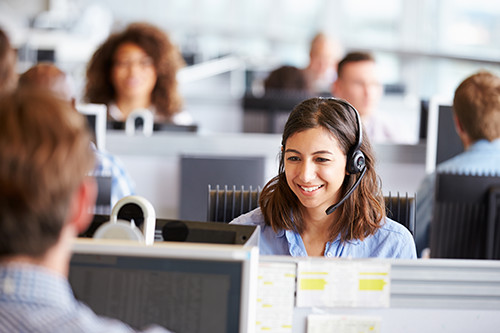 Compliance
Acknowledging that corporate governance compliance is business critical for all government and political entities, the feature-set, and indeed flexibility of PCXCom systems enables organisations to meet the immediate and inevitable changing requirements in regard to government Acts, constitutions and regulatory bodies.
Quality Assurance
The QA screen enables your Quality Control team to screen random samples of calls to assess and score agent and group performance. Likewise, the 'Post Call Survey' function provides valuable feedback to the organisation from customers.
CRM Integration
PCXCom call centre systems and cloud services are compatible and can be integrated with any modern CRM software; including; Salesforce, Netsuite, Microsoft Dynamics, Sugar, ORO, ZOHO and others; via either an API or alternatively by 'single click' access.
Workforce Management (WFM)
Improve service levels and reduce staffing costs by closely matching staffing levels to workload with accurate forecasts, and intelligent real-time monitoring and reporting with Workforce Management (WFM) software. Likewise, increase the quality and speed of service, the efficiency of your staffing schedules and lower operational cost and reducing wage expenses. WFM has the following key functions; Rostering; Timesheets; Intraday; Scheduling; Workforce Performance; provides Download: Quality WFM
Multi-site Capability
Call centre and PBX technology as onsite systems or cloud services can be configured as a single site or alternatively across multiple sites in Australia or around the globe; as either centralised or localised models. Likewise, agents can operate from home with full transparency of activity visible via the Supervisor screen. Outsourced Call Centres can also operate on the same PCXCom platform as your own operation, and hence activity is readily available via the Supervisor screen. The 'Presence' function also provides absolute transparency of the status of staff across sites, and hence their availability.
Business Continuity
Acknowledging the business critical nature of the government sector, Business Continuity and Disaster Recovery elements are incorporated in both PCXCom Cloud services and on-premise system infrastructure. For instance, the PCXCom cloud service is managed across multiple data centres in Australia, in addition to strategic global locations for our overseas clients. Data centres are N+1 facilities with UPS & Diesel Generator back-up, multiple telephony back-ups, Dual Power, Hot Swap Raid, Dual Networks, Multi Network Servers, Network Redundancy and Multi Site Access.
Operational Transparency – Quality Reporting
In both graphical and statistical displays, Supervisors and Management alike will have absolute transparency of Contact Centre operations via the Supervisor screen, Call Centre APP, and Wallboards;
Real-Time & Historical Performance Management reports
Real-Time & Historical Contact Centre Performance reports
Call Recording & Live Call Monitoring
Data Analytics
Remote VPN & Smart Device access to Management Reports, Call Centre Reports and Call Recording & Live Call Monitoring
PCXCom systems have four access levels of reporting;
Senior Management | KPI Performance Screen &
Contact Centre | Performance Management WallBoard Display
Supervisor & Team Leader | Supervisor Screen – Performance Management, KPI & System Performance plus the PCXCom Smart Device APP
Agent | Self Performance
CRM Integration
PCXCom call centre systems and cloud services are compatible and can be integrated with any modern CRM software; including; Salesforce, Netsuite, Microsoft Dynamics, Sugar, ORO, ZOHO and others; via either an API or alternatively by 'single click' access.
Key Functions for Government Operations
What appeals most about PCXCom systems is their reliability and agility to manage the multi-faceted and often complex environments of the insurance sector. Key functions include;
Multi-site capability
Predictive Dialler
Inbound Call Management IVR & ACD
Fully Blended Environments
Call Recording & Monitoring
Workforce Management (WFM)
Payment Gateways
CRM Software Integration
OmniChannel Communications
Integrated Messaging
PCI DSS Compliance