Quality Research Management.
Data Collection | Predictive Dialler | Call Recording
PCXCom call centre systems cater for both small and large scale research operations.
The intuitive capability of the PCXCom call centre technology and the OmniChannel platform provides research organisations with the edge over rivals in an increasingly sophisticated and competitive marketplace. Core components of PCXCom call centre technology includes; Predictive Dialler; Automatic Call Distribution (ACD); Interactive Voice Response (IVR); Automated Speech Recognition (ASR); IP PBX; Call Recording; and OmniChannel Communications Manager.
Outbound | Inbound | Fully Blended
PCXCom call centre technology provides research  operations with the capability to run high volume outbound, inbound and fully blended campaigns, and in addition, prioritise inbound calls and web enquiries. Likewise, agents can operate across multiple campaigns (inbound and/or outbound), with specific scripts, FAQ, Skills-Based Routing and reporting. Moreover, Skills-Based Routing directs customers to the most appropriate agents, based on individual and/or group skill levels of particular products, and/or ability to respond via different channels ie; Voice, SMS, Web, Email etc.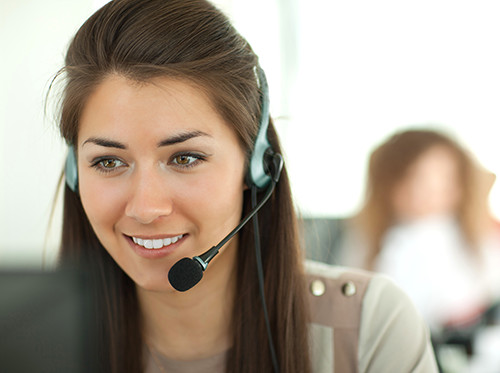 OmniChannel Communications
Research organisations gain capability to communicate with customers, with both relevance and immediacy via the OmniChannel platform, communicating across multiple channels ie; Voice, SMS, Email, Voice Broadcasting, Web-Chat, Click-to-Call, IVR, Social Media and Websites.  Moreover, companies gain end-to-end transparency of the 'customer journey', and thereby build loyalty and satisfaction in the process. Likewise, the endless capabilities of the OmniChannel platform offers a more personalised approach across the different touchpoints of a 'customer's journey' – whereby enhanced relationships ultimately have a positive effect on top-line and bottom-line performance.
Customer Facing Engagement
PCXCom call centre technology enables the coldface of research organisations to meet the challenges of constant change in a dynamic marketplace. Moreover, the OmniChannel communications platform provides organisations with the capability to communicate with relevance, and in a timely and accurate manner across multiple channels, such as; Voice, SMS, Email, Voice Broadcasting, Instant Messaging, Click-to-Call, IVR, Social Media and Websites.
Research Software Integration
PCXCom call centre systems is compatible with, and can be fully integrated with various research software, such as IBM SPSS Survey Craft and Data Collection software; whereby agents operate in the the data collection software screen whilst gaining the benefits of the predictive dialler and call recording functions.
Research Disciplines
PCXCom caters for the different requirements of each research discipline with various solutions. For instance the OmniChannel platform effectively manages political surveys; and has robo calling and Town Hall capability for Political Research. The high security of the system more than adequately manages the stringent requirements of Medical Research.  Social, Market & Industry Research is again managed effectively through the OmniChannel platform, with multiple campaigns able to carried out simultaneously, and across multiple communication channels if required.
Predictive Dialler
Optimise the number of survey achieved each hour via PCXCom's advanced predictive dialler function. Moreover, increase revenue and improve profitability through higher contact rates and extraordinary productivity gains of up to 300% from manual dialling.
The predictive dialler function is often the single biggest productivity driver introduced into organisations – presenting agents with live 'pick-up' calls only – efficiently vetting non-productive calls such as; busy, disconnected numbers, no-answers, faxes & answering machines. As a result, the predictive dialler has the capability of increasing agent 'speak-time' to around 45-50 minutes every hour –meaning agents consistently spend around 80% of their time on the phone either conducting surveys or soliciting people to participate.
Call Recording
In addition to the predictive dialler function, Call Recording is widely used for quality control and compliance. Nonetheless, what sets quality call recording systems aside from others, is the sophistication of its search window. The PCXCom Call Recording function enables Supervisors to search, retrieve, play and distribute voice files in a highly efficient manner.
Recording Selection
Call recordings are linked to agent, client and campaign data, and retrievable via multiple search fields in the Supervisor screen ie; Date, CLI/Phone Numbers, Phone Number, Account Number, Marked Calls, Channel, Call Duration, Agent and Wrap-Up.
Call Recording Play-Back
Play call recordings over your LAN via a web browser with; multiple channel playback; skip silence (adjustable thresholds); last call, loop and variable speed replay; and ability to add notes to calls. Call recordings can be played-back at anytime by Supervisors or your QA team. In addition, MP3 files can be emailed as required.
Training & Development
The PCXCom Call Recording function is widely used for coaching & training purposes; with supervisors selecting a mix of call types to both educate staff and benchmark quality calls. In addition to being used as part of a feedback loop mechanism, call recordings can also be used as a valuable tool for staff inductions.
Further, the QA screen of the Call Recording function enables QA staff to verify the quality of agent calls, and thereby make training recommendations etc.
Flexible Data Collection Methods
Multiple field options can be used to best suit the relevance questions, and indeed reduce participation time in conducting a survey. Fields can be set-up as; drop-boxes, radio buttons and free text, with branch scripting facilitating prompts to the next question based on positive or negative responses from participants.
Data Management
Data can be easily exported from the PCXCom call centre system at the completion of each campaign, or alternatively in real-time. Likewise, produce outcome reports based on relevant wrap-ups such as 'completed surveys' for your QA team to then confirm the accuracy of outcomes upon review of call recordings.
Change Management
In an increasingly competitive environment, adoption of highly flexible and scalable technology is quickly becoming a business critical imperative. PCXCom call centre technology with its OmniChannel capabilities has the capacity to meet the demands of a changing marketplace. Moreover, the flexibility of PCXCom call centre technology facilitates change management at supervisor level ie; Queue routing, predictive dialler settings,  IVR's, campaign scripts, wrap-ups and FAQ's.
Websites
Optimise the performance of your website with PCXCom functions such as; Click to Call, Web Chat and Online Lead Priority. These enhanced communication channels are effectively managed  through the OmniChannel platform, with agents in your call centre or office dealing with online enquiries as a priority, and hence ahead of your competitors.
Compliance
Acknowledging that corporate governance compliance is business critical, the feature-set, and indeed flexibility of PCXCom systems enables organisations to meet the immediate and inevitable changing requirements in regard to government Acts and regulatory bodies such as ASIC and ACCC.
Security
Security, access and distribution of recorded calls is paramount –  hence security features of PCXCom Call Recording include;
Authentication
Call Encryption
Secure Permissions of Users / Groups
Robust Password Protocols
MD5
DoD data deletion
Secured APIs
Pause/Resume Credit Card Payment PCI DSS Agent Button
Intuitive, System Level PCI DSS
Quality Assurance
The QA screen enables your Quality Control team to screen random samples of calls to assess and score agent and group performance. Likewise, the 'Post Call Survey' function provides valuable feedback to the organisation from research participants.
National & Global Operations
Call centre and PBX technology as onsite systems or cloud services can be configured as a single site or alternatively across multiple sites in Australia or around the globe; as either centralised or localised models. Likewise, agents can operate from home with full transparency of activity visible via the Supervisor screen. Outsourced Call Centres can also operate on the same PCXCom platform as your own operation, and hence activity is readily available via the Supervisor screen. The 'Presence' function also provides absolute transparency of the status of staff across sites, and hence their availability.
Business Continuity
Acknowledging the business critical nature of the research sector, Business Continuity and Disaster Recovery elements are incorporated in both PCXCom Cloud services and on-premise system infrastructure. For instance, the PCXCom cloud service is managed across multiple data centres in Australia, in addition to strategic global locations for our overseas clients. Data centres are N+1 facilities with UPS & Diesel Generator back-up, multiple telephony back-ups, Dual Power, Hot Swap Raid, Dual Networks, Multi Network Servers, Network Redundancy and Multi Site Access.
Operational Transparency – Quality Reporting
In both graphical and statistical displays, Supervisors and Management alike will have absolute transparency of Contact Centre operations via the Supervisor screen, Call Centre APP, and Wallboards;
Real-Time & Historical Performance Management reports
Real-Time & Historical Contact Centre Performance reports
Call Recording & Live Call Monitoring
Data Analytics
Remote VPN & Smart Device access to Management Reports, Call Centre Reports and Call Recording & Live Call Monitoring
PCXCom systems have four access levels of reporting;
Senior Management | KPI Performance Screen &
Contact Centre | Performance Management WallBoard Display
Supervisor & Team Leader | Supervisor Screen – Performance Management, KPI & System Performance plus the PCXCom Smart Device APP
Agent | Self Performance
Key Functions for Quality Research Operations
What appeals most about PCXCom systems is their reliability and agility to manage multiple campaigns in compliance with regulatory requirements. Key functions include;
Predictive Dialler
Inbound Call Management IVR & ACD
Fully Blended Environments
Call Recording & Monitoring
Workforce Management (WFM)
Research Software Integration
OmniChannel Communications
Integrated Messaging
Robo Calling
Performance Management Reporting