Enhanced Telecommunications Services.
In an increasingly sophisticated and competitive marketplace, PCXCom enhanced telecommunication services deliver commercial, operational and technical benefits across the spectrum.
Widely used in call centres and offices throughout Australia, USA, UK, NZ and the Philippines, PCXCom Enhanced Telecommunications deliver quality telecommunications at competitive rates.
PCXCom On-Premise systems and Cloud services are both VoIP (Voice over Internet Protocol) and digitally (ISDN) enabled. Nevertheless, VoIP carriage via SIP (Session Initiation Protocol) Trunks is highly recommended as a means of achieving operational flexibility, scalability and capability – with immediacy.
Services
Key services of PCXCom Enhanced Telecommunications include;
VoIP / SIP
Broadband & Data Networks
1300 Numbers
SMS
Voice Broadcast
Auto Attendant
Enhanced Billing & Commercial Reports
Scalability & Flexibility
The PCXCom enhanced telecommunications service is both highly flexible and scalable, with the following key features;
Deploy unlimited number of lines (dependent on bandwidth capacity)
Rapid deployment of lines; as and when needed
Multi-site configuration & fail-over capability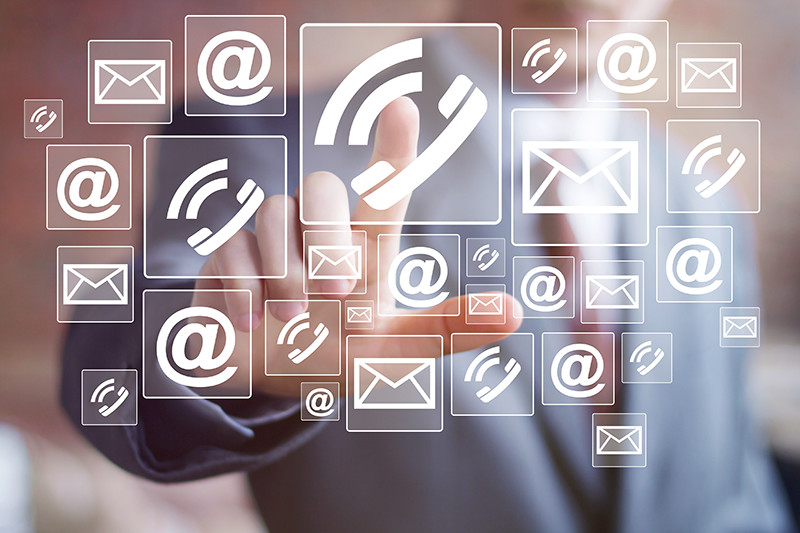 Business Continuity & Disaster Recovery
Business continuity is paramount to the performance of any office or high-volume call centre environment. As a result, the multi-layered telecommunications infrastructure and rapid response Service Desk has been specifically designed to enhance BCP and DR planning in regard to VoIP services.
NBN Enabled
PCXCom IP Based contemporary technology is ready to use in NBN activated areas.
VoIP / SIP
Enjoy the cost benefits, operational scalability and flexibility of PCXCom's quality, business-grade VoIP services –   designed to cater for high call volumes associated with call centres.
Cost effective ISDN Alternative
PCXCom SIP will not only reduce your operating costs of traditional ISDN, it will also provide your business with greater flexibility and scalability – and with immediacy. As with ISDN, PCXCom SIP provides a secure, high quality voice service with significant savings on call costs and line rental.
Enjoy immediate costs savings from ISDN and PSTN charges. Moreover, PCXCom SIP will change the way you do business, in that you will benefit from;
Reduced Call Costs
Reduced Line Rental Costs
Free on-net Calls
Easy Extension based Dialling
Deploy unlimited number of lines (dependent on bandwidth capacity)
Rapid deployment of lines; as and when needed
Multi-site configuration & fail-over capability
Use of existing IP Handsets
Softphone capability
Retain Existing Phone Numbers
Unified Communications & Cloud Based Services Access
No CapEX Upgrade of existing Phone system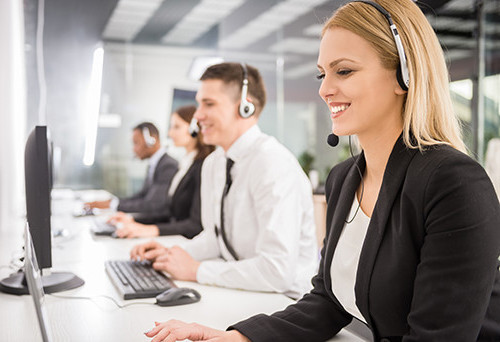 Broadband & Data Networks
Business applications and office location will largely determine the most suitable and cost-effective connection for your business. Choose from Dark Fibre, IP VPN, ADSL, Internet, Ethernet Over Copper (EOC) etc. Data packs are available in 100Gb, 200Gb, 500Gb or unlimited usage.
Unified Communications
Drive business performance and improve efficiencies with the PCXCom OmniChannel platform – providing capability to contact customers across multiple mediums; Voice, SMS, Voice Broadcasting, Email, Fax, Instant Messaging, Click to Call, web etc.
1300 Numbers
Order your 13, 1300 or 1800 numbers with PCXCom. Likewise, If you have an existing number and wish to retain it, we'll organise the porting for you.
Integrated SMS
PCXCom Enhanced SMS is designed for business critical applications. SMS can be sent as a traditional Batch SMS, or alternatively when configured to PCXCom Call Centre systems, SMS can be activated as a dial-plan configuration ie; third phone attempt.
Recipients of an SMS can push the number displayed in the text message to be automatically connected to your call centre. In addition, an SMS received from recipients can be converted to email and received in a dedicated email inbox.
Integrated Voice Broadcasting
Voice Broadcasting is an efficient means of optimising customer contact without need of human intervention; to both clients and prospects alike. Voice messages can be sent to both landline and mobile phones, and upon receipt of the call, the hot-key transfer function enables call recipients to gain immediate access to the next available agent by simply pressing "1".
Email 'Click to Dial'
Email recipients can click-on an embedded icon in an email (i.e.; logo) that activates a phone call to your call centre. Alternatively, by clicking on the icon, a data field pop-up will enable the recipient to enter their phone number; which again will activate a phone call to the call centre.
Website 'Click to Dial'
Calls can be activated by customers clicking an icon on your website, whereby they enter their phone number to receive an immediate call from the next available agent at your call centre.
Auto Attendant & Messages On Hold
Greet customers in a professional manner with the PCXCom Virtual Auto Attendant & Messages On Hold module. The PCXCom Virtual Auto Attendant efficiently manages inbound phone calls, to either direct calls to the appropriate place, or alternatively handle calls without human intervention ie; payment gateways or recorded messages.
Customers phoning a 1300 number are greeted by customised prompts as either a standard IVR with DTMF requests ie; "push 1 to talk to Customer Service etc, or with Speech Recognition ie; "to verify your account details, please tell me your account number" – or it can be configured as a combination of both.
The service comes complete with a VPN, 1300 numbers, a management screen to make changes to queues, and the capacity to segment billing to different accounts.
Bundled Call Plans
Benefit from the many bundled plans of offer from PCXCom. Bundled call plans can be straight telecommunications solution such as broadband, VoIP and 1300 numbers; or gain increased bargaining power by incorporating PCXCom SIP with either our On-Premise call centre systems or Cloud services. Choose plans to best suit your business, including; Variable Voice Pricing; Capped Voice Plans and Unlimited Data Plans. In addition, save costs with all office and inter-office calls provided free of charge.
Enhanced Billing & Commercial Reports
Monthly usage reports are a standard PCXCom service. In addition, customised commercial reports are also available; enabling businesses to allocated costs to different departments and/or your clients; as well as determine the costs and profitability of individual campaigns.
Rapid Response Service Support
Telecommunications is a critical application in any business environment; in that immediacy and service expertise is a prerequisite for quality service desk support. The PCXCom Service Desk is therefore supported by senior technical experts that assist clients with immediacy.